☘️Please click on our St. Patty's Day page for videos!!☘️

**Like all businesses, the music business has been impacted by the Corona virus. There are obviously no locations for us to play right now, but we will be following State and Federal guidelines as to when these venues can re-open, and we will let you know as soon as we have new dates.

In the meantime we are trying to think of ways we can entertain our fans while keeping a safe distance from you and each other. If anyone has any "remote music" ideas, send us an email at: strungoutplayboys@gmail.com

The Strungout Playboys is a four-piece acoustic band based on Boston's North Shore.
They have just released their first album, "Pushing A String," with 13 original songs.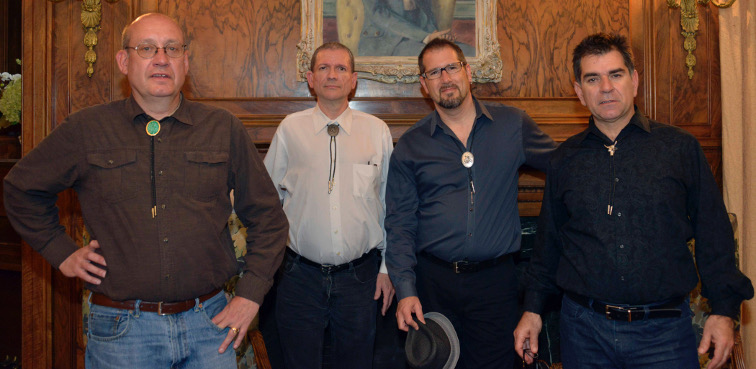 The Strungout Playboys are:

Joe Geary - Banjo, Mandolin, Harmonica, Vocals

Glen Ahearn - Guitar, Vocals

John DiTomaso - Ukulele, Melodica, Vocals

Tony Gallo - Bass, Vocals